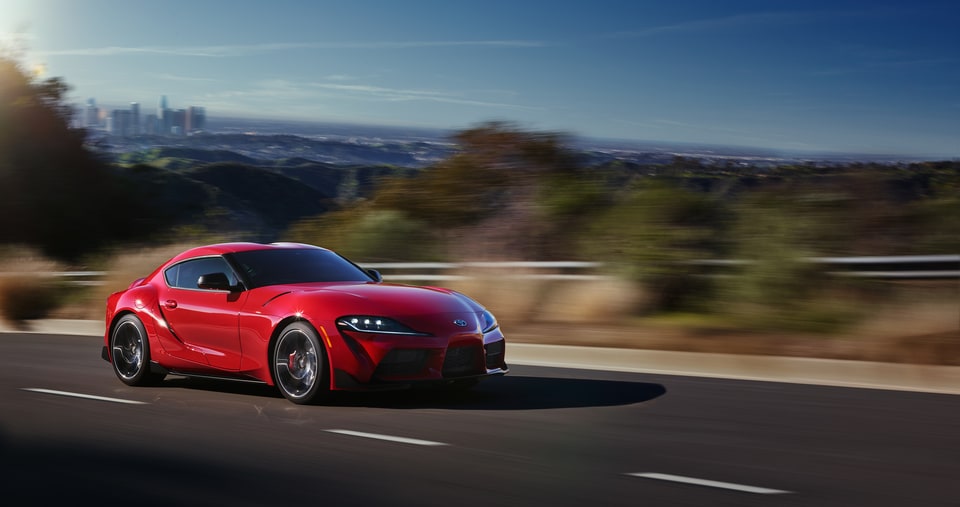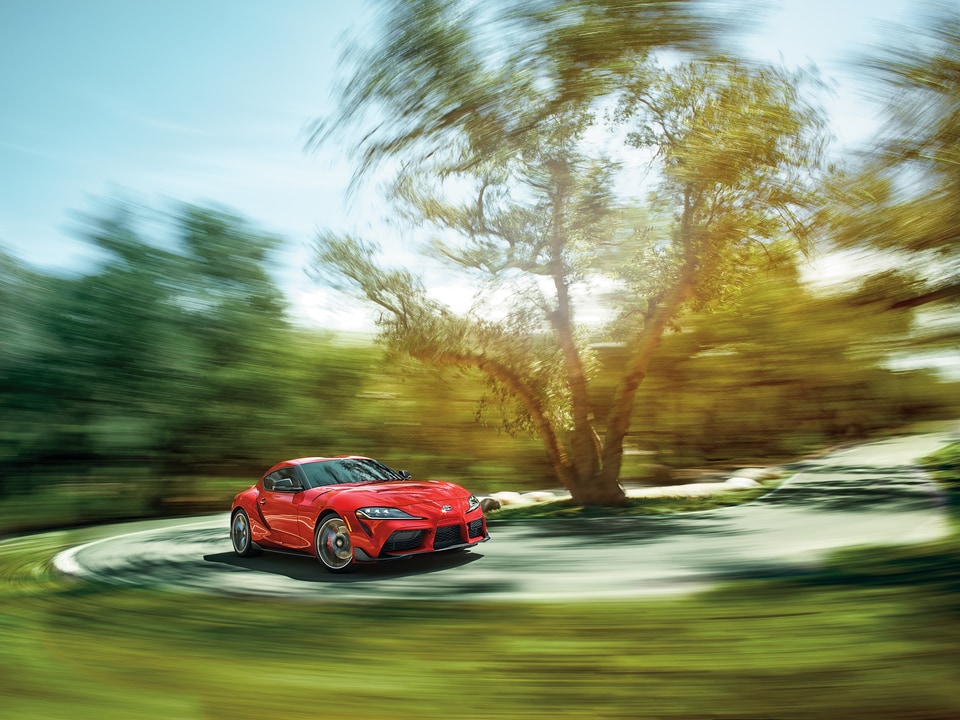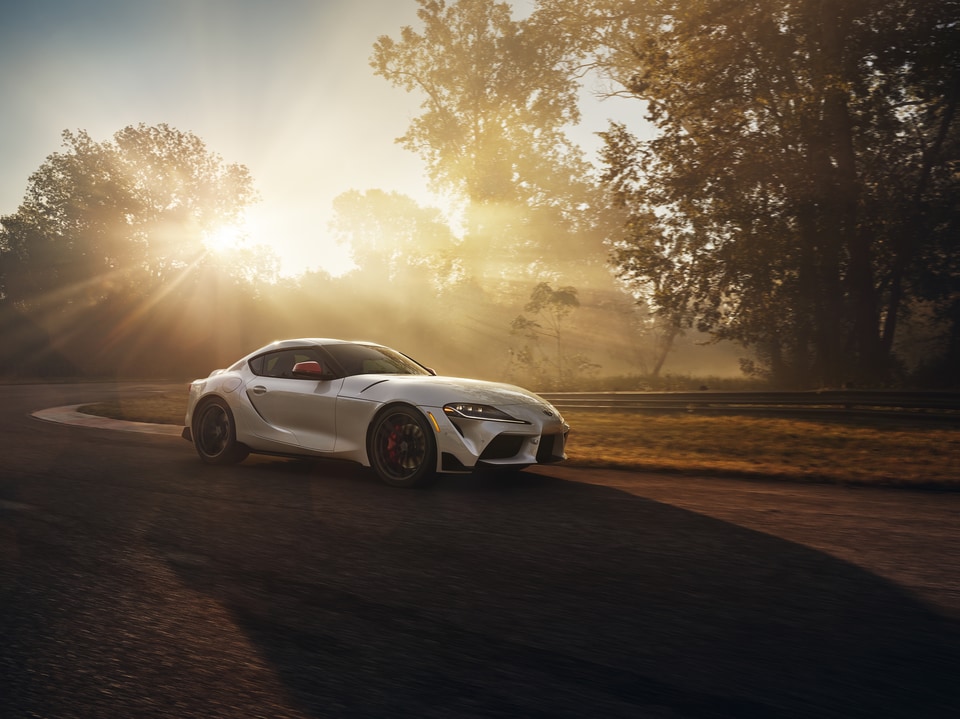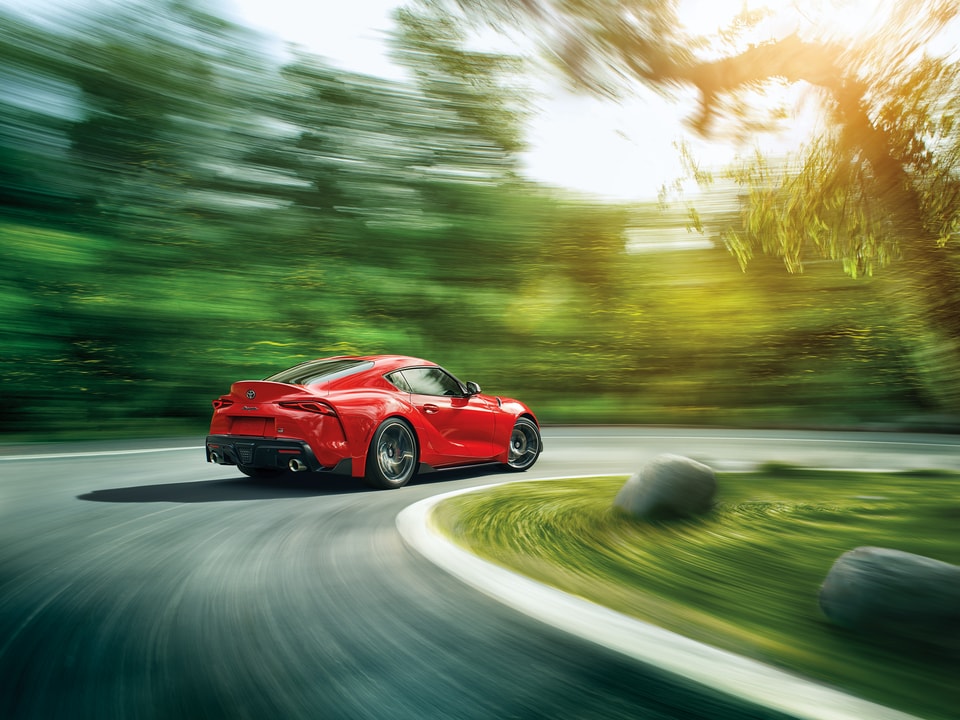 Learn More About the New Toyota Supra, for Sale in Hillsboro
The new Toyota Supra is back and about to blow your mind. This legend has been reimagined to lead the way with confidence and power. Everything from the inside out will exhilarate your senses. There are three GR Supra models, the 3.0, 3.0 Premium, and Launch Edition. Each model is unique, powerful, and stunning. From the beginning to the end, each model has been engineered to cater to your love of driving. The time is now to drive a sports car that was created to be an icon.
Elevated Performance at Every Turn
The greater Pacific Northwest has some of the most fun roads to drive, and the new Toyota Supra offers the kind of performance that will make your long drive that much more enjoyable. The new Supra features a 3.0-liter twin-scroll turbocharged inline-six engine with Rear-Wheel Drive. Due to the optimal weight distribution, you'll feel a difference in handling that keeps you more engaged and connected to both the Supra and the road.
The new Toyota Supra features a modern Adaptive Variable Suspension that offers more versatile driving by changing from comfortable cruiser to track bruiser instantaneously. The shocks have the capability to stiffen and soften when needed. This allows the tires to better grip the road, letting you channel your inner racer every time you get behind the wheel. Save on your next Supra with our new Toyota specials.
Engineering and Design
When you buy a sports car you want it to look just as good as it feels to drive, and the new Toyota Supra is engineered for just this. The athletic body is much more than impressive. On the front, you'll be equipped with jewel-like LED headlights that illuminate the roads with glory. The design draws you in alone with swooping and sharp lines. And, on the back end the aggressive rear diffuser, twin 90-mm exhaust tips, and race-car-inspired lights complete the look.
The new Toyota Supra is calling all Willamette Valley thrill-seekers to Royal Moore Toyota for a test drive. This is the time to take control of how you drive.
Ask Us More About the Toyota Supra
New Toyota Supra Inventory
Sorry, no items matching your request were found.
Reset Search