Frequently Asked Questions About New Toyota Leases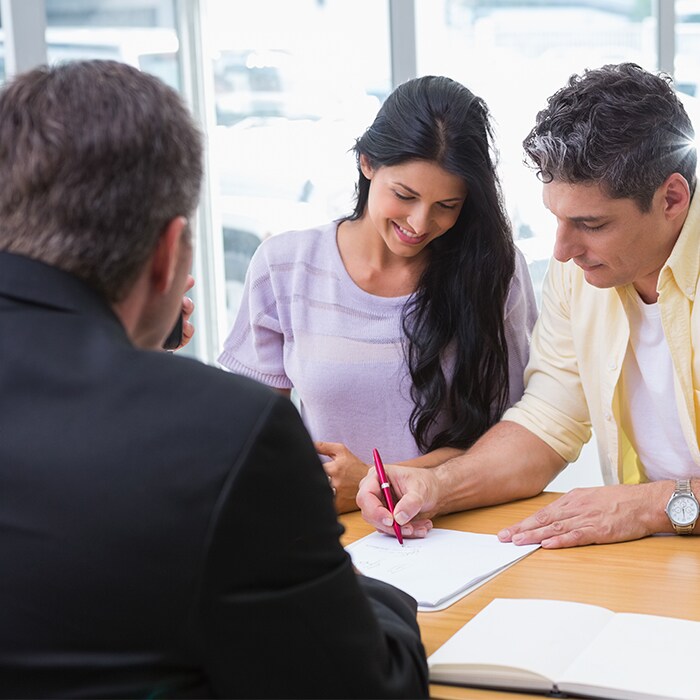 Why Lease from Royal Moore Toyota?
Our dealership's finance center works with drivers all over the Greater Pacific Northwest and Willamette Valley. When you shop at our dealership, you'll find us ready and waiting with lease offers and specials designed to help you get the car you want for less.
What Does it Mean to Lease a New Car? Unlike with a traditional loan, you're not paying for the car itself when you use a lease. You're paying for the right to use the vehicle. In that way, leasing isn't too dissimilar from a rental. It's just a longer term.
People like lease agreements because they're generally less expensive, in the short term, than buying with a loan. You need less of a down payment, they're easier to qualify for, and your monthly payments will often be smaller than any deal you'd get buying a new car with loan.
Lease agreements can come with more restrictions than your typical loan, but those limits, for many drivers, are well worth the limits.
How many miles do I get with a lease? That depends on the lease you agree to! Every lease is different, and most dealerships will be helpful in negotiating terms and limits that make sense with the driving you do.
What happens if I drive more than the miles allotted by my lease agreement? Typically, if you exceed the total mileage allotted to you during the term of your lease, you'll be charged a small penalty for every mile over the limit.
How long should I expect my lease to last? Most lease agreements last anywhere between two to four years. Your specific lease term will depend on the offer you agree to when you're exploring your dealership's available lease packages.
Do I get to keep my leased vehicle? You will be required to return your vehicle to the dealership when your lease agreement reaches its end.
Can I return my leased vehicle early? Yes, but with some caveats. If you decide you want to move on to your leased vehicle before the agreed-upon lease-end date, you'll need pay for the time left in the lease.
I didn't lease from your dealership. Can I return my lease there? You don't need to return your vehicle lease to the dealership it came from. You should check in with you're the finance company that holds your lease to confirm the compatible drop off points in your area.
Can I buy leased vehicle? Yes! Talk to your dealership about the option to buy your vehicle when your lease agreement expires. They should be able to arrange an affordable deal.
What kind of warranty will I get with my warranty? While everything is dependent on the Toyota lease you sign onto, most lease agreements come with thorough warranties that will cover the cost of any maintenance you need as a result of factory error. If something goes wrong with your car, you'll have extra help to cover it.
Do lease agreements cost less than vehicle loans? If you're looking for short-term savings, then there's no beating a lease agreement. While loans might be preferable for drivers with the resources to commit to a longterm commitment, people looking to get a new car and save now will often find that a lease is their best bet.
Can you lease a used car? Almost all vehicle lease agreements involve new cars. If you're curious about possible exceptions, talk to the sales team at your dealership. They should be able to offer information about their policies and available options.