Toyota is a brand that holds its value and has vehicles that stay on the road longer than most others, so it's no surprise to us at Royal Moore Toyota that this is the brand your set on for your next ride. But, with so many great options to choose from, how do you decide which one is right for you?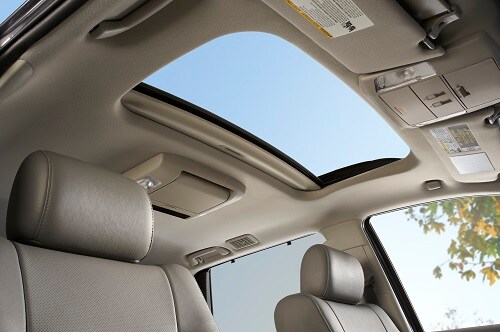 There is a multitude of factors to consider when purchasing a new vehicle. These include:
Price
Safety Rating
Value Retention
Comfort
Looks
Number of Seats
Miles per Gallon
Ease of Use
Technology Features
Upgrade Options
And this is just a starting point. With so many options to weigh, how can you possibly decide?
Maybe you'll make a pros and cons list. Possibly you'll craft an elaborate spreadsheet. Or, you'll grab a knowledgeable family member or friend and head over to our dealership.
At
Royal Moore Hillsboro
, we welcome you for a visit and urge you to test drive each model you're considering, but to help you narrow down your choices before your arrival, here's what we might recommend based on your lifestyle:
For the Comfortable Commuter
If you are selecting a vehicle for the main purchase of commuting to and from work, then you're likely looking for something reliable with good gas mileage. If your top consideration is also comfort, here are three suggestions:
4Runner – This is ideal for the commuter who is also an adventurer. Certainly, this vehicle will get you to the mountain and back safely each weekend, but it's also cozy, even a luxurious ride, during the week.
It's built to accommodate high-end technology and features a 6.1-inch high-resolution touch-screen display on all models. You'll never miss a call, even if you're battling traffic. And while it's tough on the outside, you will find only premium materials on the inside for the most comfortable ride of your life.
Camry – If price and mpg are really top of mind, then you'll love the ever-reliable Camry—there's a reason you see this model all over the road. Its owners just can't switch to anything else once they've experienced this top commuter car. The 2019 model gets even better with a high-end evocative look on the outside, driver-focused details on the inside, and top tech on the display including Apple CarPlay.
Avalon – Looking for something with more room and vroom? Then the Avalon is an excellent go-to. The standard model gets a better mpg than the 4Runner, but if upfront cost is not the top concern, then opt for the hybrid version to save even more at the pump. But, this is just one reason to upgrade to the Avalon. Its dramatic front grille is a statement-making feature, the tech features Apple CarPlay while also syncing to your Apple Watch, the V6 engine performs with gusto on the road, and you'll melt into the interior cabin each time you get in.
For the Family with 2+ Kids
Are you racing between karate matches and dance practice during the week? Do you have baseball or soccer games every weekend? Are you looking to take some epic road trips with the gang during three and four-day weekends? Then we have three great selections for you.
Sienna – You can have a family van and still look cool when you choose the Sienna. Not only will this loaded vehicle safely get you to and from each destination with the kids, it's sleek look is bold enough that you can also roll up to an adult-only party without your friends eyeing your family mobile.
But, if your main concern is the kids getting restless on longer rides, then you're in luck too because the Sienna features dual-view Blu-Ray disc entertainment center with a 16.4-inch display that you can hook up to headphones when you don't want to listen to Frozen's "Let it Go" on repeat. The Sienna also earned a 5-star safety rating and is an all-wheel-drive vehicle so you can get to wherever life takes you.
Highlander – Yes, you have kids but no, you don't have to have a van. If you promised yourself you'd never be a mini-van mom then let us recommend the Highlander. The base model gets a good mpg, but if efficiency is also a top priority then select the hybrid version.
If staying plugged in is a concern, then you'll also be glad to learn it comes with five USB ports so everyone can charge their phones at the same time. And, you can comfortably tow your kids and their friends as the Highlander will seat up to eight. Safety is not compromised with the addition of these features. It's also a 5-star safety award winner while boasting a 6-speed automatic transmission.
Sequoia – If luxury, safety, and ample room are top of mind, then the best selection for you may be the Sequoia. This large SUV will turn heads as you ramble over any terrain in this V8, four-wheel-drive beast. But don't let performance fool you as both the exterior and interior exude the high-end vibe and feel you crave.
No matter if your kids are 7 or 17, there will be ample room for everyone in this seven or eight-seat SUV that comes with a reclining third-row. If you want all the best Toyota technology and safety features in your vehicle and to easily tow your boat on the back with the kayaks on your roof rack, then you cannot go wrong with the Sequoia.
At Royal Moore Toyota, we know which Toyota vehicles to recommend to meet your lifestyle. You should not have to compromise on your wishlist nor waste your precious time with extensive spreadsheet formulas. Just come on down, let us know what you need, and we'll find the best vehicle for you.
Enjoy a few test drives at Royal Moore Toyota near Hillsboro, OR, and you'll quickly know which vehicle is the right one.
Call today
to schedule an appointment or just come on over. We can't wait to get you in the Toyota of your dreams.