In the market for a new car? Not sure what to buy? Maybe you're looking for an all-purpose Sport Utility Vehicle for yourself and your family. Something that can be used to drive to work, take the kids to school, and go on family road trips in.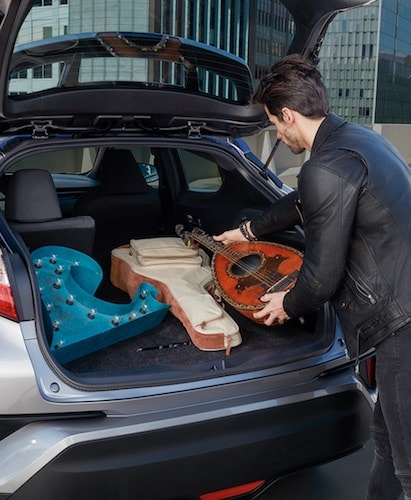 Your research has narrowed it down to a couple of different cars, and you're not quite sure which one to get. Two cars that are frequently the subject of comparison for people in the SUV market are the Toyota C-HR and the Nissan Juke. After all, the C-HR was originally created to be a competitor for the Juke.
But which one is the superior car for your needs? How can you decide between the two? Let's compare!
Cost
When car shopping, cost should never be your primary motivator. After all, as the old saying goes, you get what you pay for! Nevertheless, you shouldn't have to overspend either.
Both the Toyota C-HR and the Nissan Juke occupy the same price range, being affordable cars that are also from companies known for their reliability. The MSRP for a new Juke is $20,250, while for a C-HR it's $22,500. This makes the Toyota the slightly more expensive vehicle. Is it worth the additional cost? Let's find out by comparing a few other important factors.
Size
When shopping for a family vehicle, size does matter. After all, if you're going to be doing any significant traveling with your car, you'll need to make sure it has plenty of space for storage and to hold your whole family.
In this comparison, the
Toyota has the definite edge
. It's a full 8.8 inches longer than its Nissan equivalent, providing an additional 4.3 inches of wheelbase to allow for more storage space and more leg room in the rear seat.
Power
Of course, another important consideration when car shopping is the amount of horsepower your new car can bring to bear. The Nissan Juke is known for its powerful engine, boasting a 1.6 liter turbocharged inline 4-cylinder engine. The standard model has an output of 188 horsepower and 177lb feet of torque.
In comparison, the C-HR has a 144 horsepower 2.0 liter 4-cylinder engine. While the Juke is known for its engine capabilities, we found the fact that it requires premium fuel to be a major drawback. On the surface, it seems like the Juke has slightly better gas mileage, getting 28 miles per gallon to the C-HR's 27, however the extra cost of premium gasoline will definitely offset this advantage.
Both SUVs have front-wheel drive; the extra power the Juke has may or may not be a major selling point for you, but for ordinary city driving we don't necessarily consider it much of an advantage.
Notably, all-wheel drive is offered as an option for the Nissan Juke, but not the Toyota. Whether this is a major consideration depends on if you plan to do any off-roading in your vehicle.
Safety
Of course, any vehicle you plan to transport your family in needs to be a safe one, and both cars fit the bill here. Both cars feature brake assist, electronic stability control, traction control, and integrated turn signal mirrors. They also boast other safety features such as child safety locks.
However, only the Toyota C-HR comes standard with certain features such as daytime running lights and lane keeping assist. This gives the Toyota a slight edge in safety, although both cars are considered very safe.
Controls
Another major consideration when car shopping should be ease of use. Do you have to spend hours figuring out every minute detail of your new car, or does it feature intuitive controls that you can figure out easily?
The ease of the controls are one thing Toyota is known for, and the C-HR offers no exception. The controls in the C-HR are both simple and logical, allowing you to handle the car easily. In comparison, we found the controls in the Juke to be a little bit more complicated; figuring out certain elements proved to be slightly tricky. For that reason, we are giving the edge to the Toyota C-HR when it comes to the element of control.
Aesthetics
Any car that you're going to spend a lot of time it should have some aesthetic appeal, and both cars shine in this category. The Nissan Juke has a sleek, stylish appearance to it that looks great in a variety of colors. The Toyota C-HR has an unusual, somewhat futuristic appearance to it that we felt made it kind of fun.
Of course, in this aspect it's really a matter of personal taste, so we won't give the edge to either car. You'll simply have to decide for yourself based upon what you like better.
Final decision
Overall, we liked the Toyota C-HR a little bit better than the Nissan Juke. While they're both attractive, affordable cars with good controls and a good safety rating, the Toyota took the edge in most of our categories.
If you're in the market for a family car on a relatively cheap budget, either car would perform admirably. While the Juke does seem to be slightly cheaper, we had to keep in mind that certain features that are standard in the C-HR are optional in the Juke. As a result, the bottom line once you actually purchase the car doesn't really end up any less.
Buying a car
If, like us, you decided you preferred the Toyota C-HR over the Juke, you should head to your nearest
Toyota dealer in Hillsboro
and start looking for a sale. Here, you'll be able to search for new or pre-owned Toyotas and always have a place to have them repaired.
Good luck in your search for a new family car!