If you're a Beaverton resident in the market to buy a car, whether new, used, or pre-owned, you are probably wondering what type of purchase you should make. How do you choose? There are so many different makes and models of vehicle out there that you may have a very hard time deciding what it is you want. So you pore over internet articles, reviewing different cars, and compare them to your own personal needs and lifestyle. Do you want a small, compact, inexpensive car? Or do you have a large family you want to transport in luxury?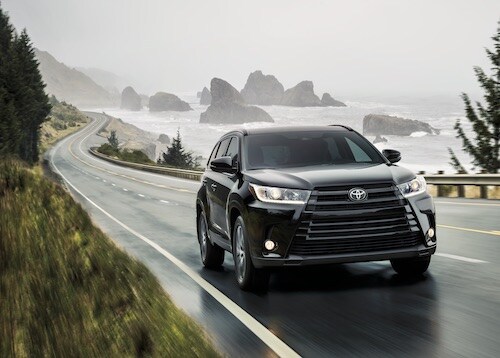 The decision isn't an easy one, but we're here to help. Toyota has been making reliable, versatile cars for decades now, and they've showed no signs of slowing down.
Here are five reasons you can't go wrong when you buy a Toyota:
Safety
Probably the most critical factor to consider when shopping for a new or used car is its safety rating. Whether it's a used car that you'll just be using to get yourself to work or a brand-new family car that will see you and your loved ones on many a road trip, you want to get the safest vehicle you can find.
The safety rating of a car is assigned by the Insurance Institute for Highway Safety (IIHS), and the National Highway Traffic Safety Administration (NHTSA), both of which compile crash test information. For 2018, Toyota received the Top Safety Pick+ award from the IIHS, the highest safety rating they can give to a vehicle. Toyota has always made safety a top priority, and this year is no exception. For Beaverton residents, Toyota is one of the safest choices you can possibly make.
Durability and Reliability
Two other crucial aspects of car ownership are durability and reliability. This has historically been a problem for many inexpensive cars (and some very expensive ones, too!) It doesn't matter if you save money purchasing a vehicle if you have to turn around and spend all of that money on repairs for your car, or if you have to buy a whole new vehicle just a few short years down the road.
These days, car owners are keeping their cars for longer than they ever have in the past. Therefore it's necessary to look for a car that will not cost you a fortune in repairs and will last you for a very long time.
The good news for car shoppers is that Toyota is legendary for its durability and reliability. When you purchase and properly care for a Toyota, it can last for decades with a need for minimal repairs.
The Latest Technology
When you're shopping for a vehicle, you'll probably want to take advantage of the latest technology to ensure your ride is not only comfortable, but enjoyable as well. Toyota prides itself on innovation when it comes to vehicle design; each new model of Toyota comes jam-packed with new features, such as redesigned interiors, USB external media control, and child seat anchors to protect small children.
The innovative, hi-tech features of Toyota mean a safer, sleeker, and more stylish vehicle than ever before. Not only this, but Toyota continue to lead the market in green vehicles as well. In today's world, many drivers also seek an option that's more environmentally conscious. Not only does purchasing an environmentally friendly car benefit the world around you, it benefits your wallet as well. Improved fuel economy in Toyota's famous hybrid cars will save you a fortune in gas mileage. Cars like the Toyota Prius and the Toyota Avalon Hybrid can get up to 45 miles per gallon when driving on the highway; that means a lot less money spent on gasoline and a lot less fossil fuel burned!
American-Made Cars
Although Toyota is famously a Japanese brand, any cars you buy locally will have been made right here in the U.S. Toyota maintains factories in Texas, Mississippi, and Kentucky, among other places, and any time you purchase one of their vehicles, you will be contributing to the American economy.
Overall, you really can't go wrong; you're getting a fuel efficient car, fully equipped with the latest technology, that can last you for many, many years. As it stands, these reasons should be plenty for you to head down to your local Toyota dealer near Beaverton and start shopping for cars right away.
However, there's one more point we don't want to forget to mention:
Resale Value
We know you'll love your new Toyota a whole lot, but the day will come when you want to trade it in and shop for a brand new one, outfitted with even more innovative technology than ever before. Well, a big part of the beauty of being a Toyota owner lies in the resale value these vehicles provide.
As soon as you purchase a vehicle, it will immediately start to depreciate in value. After enough time and use, you may not be able to get much money back when you try to sell your once high-value car. If you're trying to be cautious with your money, one of the best things you can do is select a car that will depreciate minimally.
While many car models depreciate very quickly, Toyotas are always ranked extremely high in resale value. The reason for this ties into the above benefits as vehicles that are more reliable and more durable will always be more valuable. Other things that affect the resale value of cars are fuel efficiency and of course, the condition of the car.
Have you sensed a pattern already? As long as you take good care of your Toyota and ensure that it receives regular maintenance, you'll find that its resale value is healthy years after you purchase it.
It also means that if you purchase a pre-owned vehicle, the odds are it will be in great condition and last you for years as long as you buy it from a reliable dealer, such as
Royal Moore Toyota
.